Wooosh, away with the dust.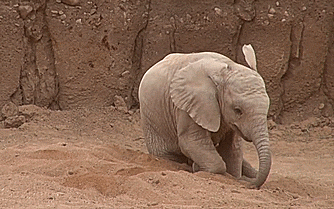 Remember me?
I almost vanished there!
Marathal was sweet to write and check up on me, which made me realize, that an update is in order, because vanishing without a word really is not my thing.
I hope, that all of you beloved bloggers are well. I am not neglecting my blog or you, because I lost inspiration, but I am simply so busy elsewhere.
And one must go where the passion carries them, right 🙂
Those of you who know me, also know, that I very much anticipate the arrival of Classic World of Warcraft. I thought I would just play it next to the Current version of the game, yet now, I am not so sure.
It feels as if it came out of nowhere, but the Officers and some of the Members in the Guild I led in the past, have suddenly started coming together, with all of their joy and excitement.
And so, the rebuild of my beloved social Guild has begun. I am beyond thrilled.
I have been blessed with the most amazing Officer team, I have ever had in my 14 years of playing World of Warcraft, and I am so grateful for them. Being able to rebuild what we had, before the Classic game has even launched, provides us with such a solid foundation, and it is where I now spend almost all of my spare time – and happily so.
As for the Current version of World of Warcraft, I hardly play anymore. I have roleplayed the last couple of months, but the activity was starting to drop at the same time, that my beloved members came together, so it makes it feel as if things happen for a reason;
I am now meant to draw on my 14 years of World of Warcraft and Guild experience to really make this Classic journey absolutely amazing.
I feel as if this Guild will be the culmination of everything, that I have learned in the past, and it is my hope, that Classic will make it easier to appeal to potential members, since I imagine, that players with a similar mindset to our own, will be drawn to Classic.
I am excited for the times ahead, and I look forward to the gameplay, that Classic has to offer. It just appeals so much more to me, and I cannot wait to slow down 🙂
Alunaria´s Avenue is here to stay though, and once the roots of my Guild have grown strong, I will mix in a little blogging, when time allows for it. That is my hope.
Until then, I wish you all so well, and hope, that you still find joy in World of Warcraft.
Always remember to take a moment and appreciate all the little things, such as the gryphons in Battle for Azeroth and the way they drink water from time to time. 🙂 There is beauty all around us.
---
Have a fantastic – not too hot – not too cold – not too rainy – not too humid – not too dry – but just right – summer, and thank you for still visiting me here.
I will look forward to catch up 🙂
~ Alunaria