Well, I am not half way through it yet, but the screenshots are piling up, and picking just 5 for Z and Cinder's Blog Challenge sure is difficult – and it runs until tomorrow, so I best tackle this now!
"First impressions count and a new expansion brings a host of new zones to explore and new NPCs to meet. Come and share your first impressions or favourite locations you find over the first fortnight of playing by showing us your favourite 5 (or more if you can't choose) screenshots."
---
Okay. 5 screenshots. Five.
Let's see now…
These quests were hilarious. I love all the new looks of NPCs, how they can lean, carry things and what not. And +Flynn drunk, hah.
This made me laugh out loud. Why is he sitting on such a small chair? I could hardly see him when I entered the room, lol.
Roar!
This guy obviously hates his job. That finger drumming on the table and lost look in his eyes. It's the postal office.
Too Cute. Must be in the post.
That's 5 already? Okay, I can't do it, I tried, but no, it's too hard, sorry!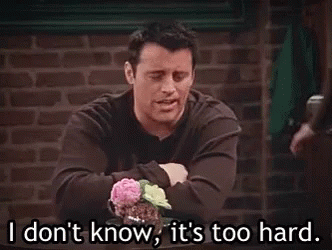 Funny reference to Lord of the Rings 🙂 (Right?)

This I really like. A soaking wet bear seeking shelter in a cave, while it rains.
Too. Funny. 😀
I cherish all these things that puts a smile on my face.
The water calls…(Not the most exciting underwater scenery yet, but perhaps later on)
Who here adores all the cut scenes?
I took this screenshot, because at this exact location, the music Jaina´s Homeland is playing. I love that piece.
I just finished watching the movies The Shallows and 47 Meters Down- so this scared me!
Such a great update to the horse model. I brought out my old Pinto for comparison. I wonder if they will get updated as well?
More cutscenes. Much love for those. Look, there's me!
So good lookin'! I want to be able to have our characters pose like that. The models are in the game now. So why can't we?
Spooooky underwater rare mob.
These boat rides. I love those. They make me slow down. If they added that calming sound of the ocean, it would be perfect.
That view from that mountain I had to climb.
When can I have this pet?
I like all the added dialogue options with NPCs. Even when I bore them, apparently!
How awesome to see a witch like that in WoW!
One of my favorite parts of Battle for Azeroth is helping those you pass by. Those side quests. It makes me feel as if I am back in Duskwood, just a traveller passing by, instead of the all mighty ArchDruid that everyone needs.
Merciful Elune, please bless the fallen.
I had to cut this quite small, but it's the bear and dog crew together. Too important to miss.
I adore horses. And the new model in WoW is gorgeous, I think.
A mage buffed me!
That new dance looks so great too. When can I do that!?
Size does not matter.
Helping this guy overcome his fear of riding? Top 10 quest material 🙂
Underwater breathing buff on an Orca…
A dear friend gave me this. A mount I didn't know existed, to keep me company until we meet again. Sweet, adorable and cherished gift ♥
One of my best action shots yet! Jumping Bear vs. Parrot? (The space bar is the first one to go on my keyboard)

---
I saved this one.
My favorite screenshot
This. I love how this turned out.
What a journey. Half way through Tiragarde Sound and halfway though level 112. So much to look forward to in Kul Tiras.
---
Wishing you all a fantastic weekend ahead!
Do you have a favorite screenshot so far? 🙂
Ande'thoras-ethil.