This post has been long overdue – It's something I wanted to make for a very long time. I am so fond of the ocean and orcas, and the time has come to really appreciate and notice the waters in Legion.
For those just joining, the waters in Vanilla WoW and a few expansions ahead was not nearly as detailed, as they are today. It was rarely a place you got sent to do a lot of quests; it was mostly just there.
You couldn't hold your breath for as long as you can today, either, so any quests that did sent you there, was often abandoned along the way. (Looking at you "Deep Ocean, Vast Sea"!)
---
But now, especially in Legion, the attention to the waters has really made it a whole other world to explore and dive into. Even the way the water moves, when you swim through it, has improved.
I wish I had screenshots from Vanilla to compare, but almost all of them are lost, so you will just have to enjoy the journey through the waters of Legion, starting with Azsuna.
Enjoy 🙂
Of course, the only real way to get into the water is this way.
This slideshow requires JavaScript.
The waters of Azsuna has a lot of diversity. Almost dark and grey phasing towards Dalaran and the Broken Shore, but way more lush on the other side.
Notice the way the water moves as my tail flips through it. It's hard to capture on a screenshot, but I keep trying 🙂
This slideshow requires JavaScript.
Onto the more lush environment on the western side. I took a screenshot from above and under the water. The colour palette is just gorgeous, I think, the way it changes and all.
Taken above water…

…And taken from under the water.
Azsuna is rich with various creatures too, sharks, turtles, fish.
This slideshow requires JavaScript.
I even tracked down a few jellyfish. (MY squishy?!)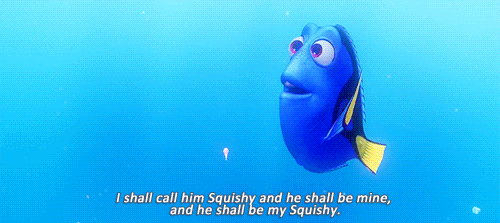 A few more attempts trying to show the oceans movements around the character, particularly from behind.
This slideshow requires JavaScript.
Even Argus looks nicer under the water…
The waters of Azsuna also holds morays, and all the magic surrounding Nar'thalas Academy lits up in such a wonderful way under water.
This slideshow requires JavaScript.
This may not be under water, but just taking a moment to appreciate the beautiful scenery. What a world they created in Legion.
This slideshow requires JavaScript.
Detailed water lillies, it has that too… 🙂
This slideshow requires JavaScript.
And to end this post…One cannot say water in Legion without mentioning the gorgeous waterfalls on the Broken Isles. Have you ever gotten close to them, and turned all other sounds down to minimum while having your ambience sound up?
This slideshow requires JavaScript.
I really enjoyed this tour. Looking forward to Val'sharah, which is next.
I wish you all a wonderful Wednesday 🙂
I wonder, what is your favorite thing about the artistic design of Legion?